Client success stories
Our core aim is to help businesses like yours achieve success. We're a trusted partner to over 500 clients across our specialist industries.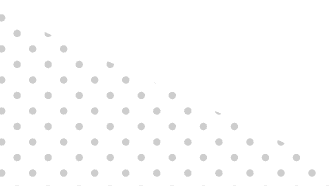 Client success stories
Our core aim is to help businesses like yours achieve success. We're a trusted partner to over 500 clients across our specialist industries. Case studies
Read our case studies to find out how we've helped our clients succeed
Intu Debenture
We mobilised 1360 retail units with a short lead time of just 40 days while maintaining outstanding levels of service.
LEARN MORE
City Hall
We provided integrated technological innovations in our mobilisation to create a highly efficient building, meeting a strict deadline.
LEARN MORE
Testimonials
The professional, knowledge and service provided by ITVET really is second to none. Always calm and willing to help and go the extra mile. I cannot thank you all enough for the support and help.

Queensgate Shopping Centre

Network Administrator

ITVET has always been friendly and responsive to our needs. Anytime there has been a fault, breakdown, or malfunction with our IT software or hardware, ITVET's professional technical support has been there to provide us with a solution.

Grosvenor Shopping Centre

General Manager

The ITVET Service Desk response time is amazing, I requested two separate things in a very short span and I am amazed by the quick response and action. This proves your IT Services are excellent, thank you.

JLL Property & Investment Services

Client Representative

It is really a pleasure to deal with anyone from ITVET. They truly are the best IT company I have ever worked with.

1 Heddon Street

Community Co-ordinator


Outstanding support provided when we need it and special mention to all the team who have all been extremely helpful and patient.
Sarah Waddington Solicitors
Client Representative
Working with the ITVET team for the configuration and installation of our new office equipment was an absolute joy. They had all bases covered from the very start and made sure that everything was planned so no elements of our daily business were disrupted during the changeover process. The engineer and team supporting us were fantastic and everything was completed exactly on time as per the plan and with nothing outstanding. I would recommend them as a first-class service partner to any of my colleagues within the industry!
Thistles Shopping Centre
Centre Director
We commented in this office about the consistent high levels of customer service that we all receive from ITVET across all departments. They evidently have a high standard of customer service training that is utilised by the whole team.
Golden Square Shopping Centre
Client Representative
Knowing you guys are there is reassuring, thank you as always for all your help and support, it really is appreciated.
IWFM
Client Representative
Thank you everyone at ITVET – you are the best IT company in the world.
Bang Edutainment
Client Representative
ITVET are the most patient, reliable, and helpful company. I am never in doubt to call upon them when I have a PC issue. They answer the phone in a very pleasant manner which sets the call off to a good start. We have been with ITVET now for 3 years and their service has been impeccable.  From onsite issues to working at home throughout the pandemic they were always on hand, their helpfulness and kindness were always there, even out-of-hours. I would recommend ITVET without hesitation. Outstanding.
JLL, The Malls
Property Administrator
ITVET have proven to be professional and reliable in all aspects of the services they provide to the Shopping Centres. Any issues are resolved efficiently with minimum downtime experienced. I would fully recommend ITVET to any business.
Shrewsbury Shopping Centre
Centre Director
We are very pleased with the personal service from the ITVET engineers. They kept us fully up to date with the progress throughout the full process of the switchover. We would happily recommend ITVET for their expertise and services.
The Bentall Centre
Guest Experience Host
Do you have feedback for us?
It is a breath of fresh air to partner with an IT company like ITVET. From the onboarding, where the Projects team were absolutely fantastic in hand holding the Centre across the finishing line, to the Service Desk Team, who are so patient with us, and they really make things easy.
Harvey Centre in Harlow
Centre Manager
Our clients